We're Verizon Wireless workers joining together for a better future.
Call or text us at (347) 979-2929. We guarantee your confidentiality.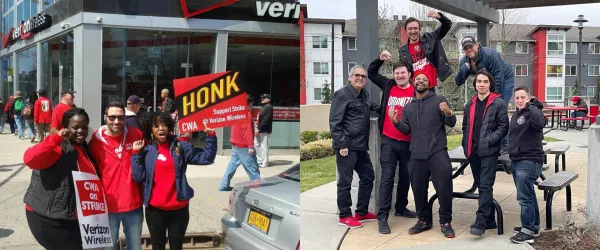 It's time Verizon Wireless workers have a voice at work. That's why workers at Verizon Wireless are rising up and joining together to build power. We deserve to have more of a say over our working conditions, our pay and benefits, and other issues that affect us at work. We know that in order to best meet the needs of customers, we must not sacrifice care for ourselves or our families.
Whether it's shifting metrics, last minute schedule changes, or lack of training, it's time we have a say on the job! Join us!
Organizing at Verizon Wireless
Always remember: Workers have a legal right to organize. Management cannot intimidate or retaliate against you for organizing on the job. Workers across all sectors of Verizon Wireless have been exercising this right and joining together to address workplace conditions.
Retail 
"There is a promising movement taking place among Verizon retail workers who are coming together to raise their voice and demand better from the company," said Verizon Express consultant Antonio O. in Portland, OR, who since organizing, has helped form a union with his coworkers.
After organizing with his coworkers, Jesse M., a Verizon Wireless retail employee in Washington was illegally terminated by the company, but CWA had his back. Not only did CWA help win Jesse's job back; Jesse returned to work having been compensated for all his lost wages. "The whole reason I was insistent on getting my job back was I wanted to show everyone you have the right to organize," Jesse said.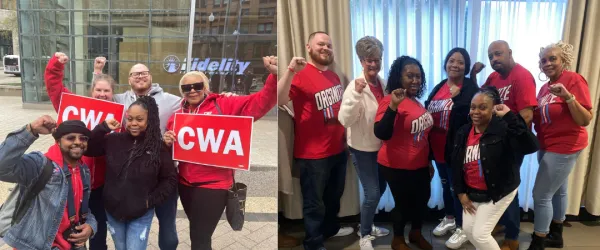 Home-Based Associates & Call Center Workers
Home-Based Associates (HBA) at Verizon Wireless from around the country have been joining together to fight for better working conditions, fair wages and benefits, and protections from layoffs. Together, VZW HBA are showing the company that while they may work at home, they are not alone.
Unions at Verizon Wireless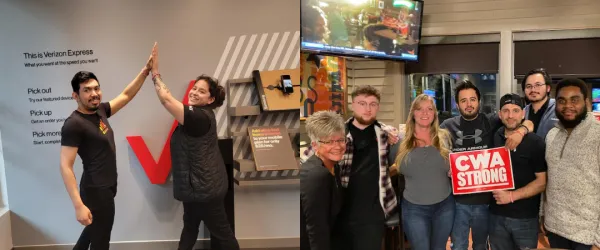 Verizon Wireless workers at stores around the country have already joined together and formed unions with CWA, including:
Brooklyn, New York
Everett/Lynnwood, Washington
Oswego, Illinois
Portland, Oregon
Without a union, management can promise anything without being required to follow through. With a union, together, workers have been granted the ability to bargain for a union contract with concrete benefits and protections that management must abide by. Since going union, Verizon Wireless workers have won:
Real job security
Guaranteed wage increases
Expanded benefits
Representation during disciplinary procedures
The ability to file grievances
A stronger voice on the job
And more!
So, what are you waiting for? 
Stay Connected on Social Media!
Contact Us!
Interested in learning more information about Verizon Wireless workers organizing? 
Have you been injured on the job, or stiffed on hours, and want to learn more about your workplace rights?
Contact our hotline at (347) 979-2929. Your confidentiality is guaranteed.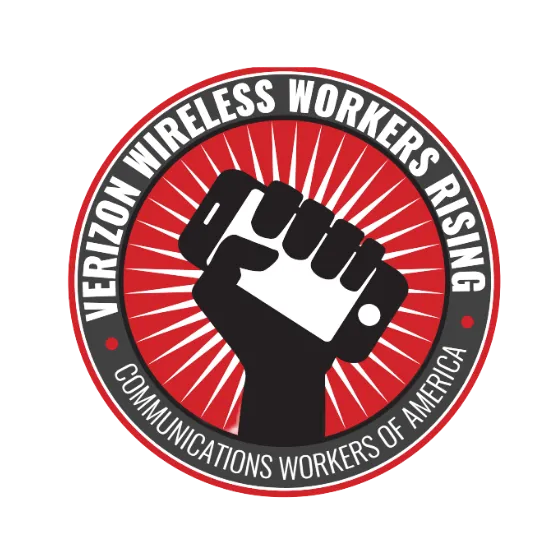 Join the fight with Verizon Wireless Workers Rising!
Learn more about the fight to improve conditions at work with Verizon.
Know Your Rights at Verizon Wireless